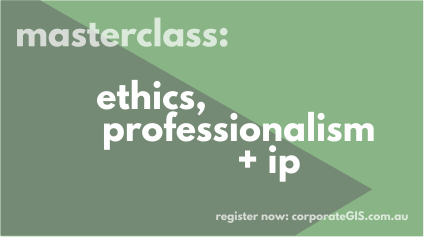 Welcome to CorporateGIS
CorporateGIS has been established for 25 years as a strategic management consultancy specialising in the GIS / Spatial Information Management Industry. We are based in Sydney and can provide specialised consultants to all locations in Australia and New Zealand.
CorporateGIS are vendor independent – that is, we have no formal or informal relationships with any vendor or provider of hardware, software or data – what does this mean?

Some of our key Government and Utility clients include:
Australian Federal Police (ACT), Ergon Energy (QLD), Integral Energy
(NSW), Main Roads Dept (QLD), NSW Lands, NSW Planning, Queensland Rail
and Queensland Transport (refer Projects).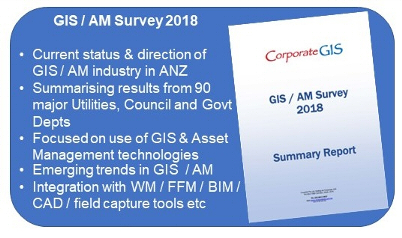 GIS Business Strategies & Roadmaps
Development of Strategies, Roadmaps and Plans for the use of GIS and related technologies to meet business needs – often includes broad cost benefit analysis and / or pricing strategies.
Market Research and Analysis
Develop and undertake the annual GIS Industry and Technology Survey as well as specialised surveys for industry benchmarking projects and specific client studies.
Business Cases & Cost Benefit Analysis
Development of Economic Appraisals, Cost Benefit analysis models and Financial Reviews leading to the development of Business Cases for GIS and related projects integrated to meet specific business objectives.
Specifications & Tenders
Development of Functional and Technical Specifications and Tenders for procurement of GIS and related system acquisition – generally includes evaluation and benchmarking of tenders and systems.
Requirements & Needs Analysis ReviewDevelopment of User Requirements and Needs Analysis based upon business requirements – often includes change management plans.
Productivity ReviewsReview existing GIS systems to determine fit with business needs and productivity based improvements required.