Did you know…
Corporate GIS has been established for 25 years as a strategic management consultancy specialising in the GIS / Spatial Information Management Industry. We are based in Sydney and can provide specialised consultants to all locations in Australia and New Zealand.
CorporateGIS are vendor independent – that is, we have no formal or informal relationships with any vendor or provider of hardware, software or data – what does this mean?
… we do not sell any software nor do we develop software or integrate systems. We do not sell hardware nor capture data. We provide management consulting services to ensure that your Spatial Information Systems meet your business requirements.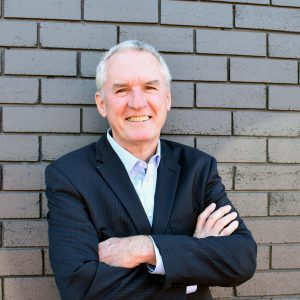 Bruce Douglas– Director
Bruce is a GIS Specialist with over 28 years experience in developing GIS strategies, undertaking Needs Analysis and Functional Requirements, managing GIS environments, developing technical specifications for GIS / data procurements, conducting technology reviews, as well as strong project management experience for a wide range of Government agencies, Utilities and Councils.
bruce@corporategis.com.au
Corporate GIS has a number of skilled consultants to meet the specific requirements of client projects with extensive experience in spatial information systems, business and financial systems and concepts and emerging technology.
Code of Ethics
The following Code of Ethics is derived from the Information Technology Professionals Association (https://www.itpa.org.au/code-of-ethics/) and is used by Corporate GIS.
Fair Treatment – We will treat everyone fairly and not discriminate against anyone on grounds such as age, disability, gender, sexual orientation, religion, race or national origin.
Privacy – We will only access private information on computer systems when it is necessary in the course of our duties and only with prior agreement. We will maintain the confidentiality of any information to which we may have access. We acknowledge statutory laws governing data privacy such as the Australian Privacy Principles.
Communication – We will keep users informed about computing matters that may affect them — such as conditions of acceptable use, sharing of common resources, maintenance of security, occurrence of system monitoring and any relevant legal obligations.
System Integrity – We will strive to ensure the integrity of the systems for which we have responsibility, using all appropriate means — such as regularly maintaining software and hardware; analysing levels of system performance and activity; and, as far as possible, preventing unauthorised use or access.
Co-operation – We will co-operate with and support our fellow computing professionals. We acknowledge the community responsibility that is fundamental to the integrity of local, national, and international network resources.
Honesty – We will be honest about the competence of our consultants and will seek help when necessary. When our professional advice is sought, we will be impartial and will avoid conflicts of interest and if they do arise, we will declare them.
Education – We will continue to update and enhance our technical knowledge and management skills by training, study, and the sharing of information and experiences with our fellow professionals.
Social Responsibility – We will continue to enlarge our understanding of the social and legal issues that arise in computing environments and will communicate that understanding to others when appropriate. We will strive to ensure that policies and laws about computer systems are consistent with ethical principles.
Workplace Quality – We will strive to achieve and maintain a safe, healthy, productive workplace for all users.